TRANSPORTATION ENGINEERING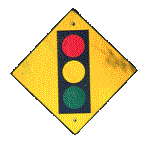 Intelligent Transportation Systems
Traffic Capacity/Accident Studies
Traffic Signal/Sign Warrants
Work Zone Safety, Vehicle Detection & Monitoring
Construction Utility Coordination and Mark Outs
Intelligent Transportation Systems:

ITS provides the means to move more traffic without adding more pavement, using the latest technologies to maximize the flow of traffic and provide real time information to the driver.

Traffic/Accident Studies:

Review accident history and traffic patterns to provide recommendations for mitigation.

Vehicle Detection & Monitoring:

Detect and monitor traffic using low cost, survivable Technologies.

Local Capacity Studies:

Determine the capacity improvement needs of local roadways.

Work Zone Safety:

Design Maintenance and Protection of Traffic Schemes to provide both driver and worker safety.

Signal/Sign Warrants:

Investigate the need for highway signing or traffic signal installation in accordance with the Manual of Uniform Traffic Control Devices.

Traffic Signal Design:

Design the installation of multi-phase traffic signals and associated vehicle detection and pavement markings.

Utility Coordination:

Provide the information for safe and quick determination and mark out of utility facilities.